Akihiko (Aki) Nakagawa
Professor of Law
Hokkaido University Graduate School of Law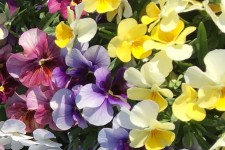 経済法の授業レジュメは On Campus & Duty → In Class にあります。

What's in my mind ?
We study economics to avoid being deceived by economists.
We study law to avoid being misled by the government.
My work is to teach and research competition law. I feel it's like building a Competition Law Museum. Although what I can contribute as an "artist" is quite limited, I have taught selective works of legal documents that describe the development of law.